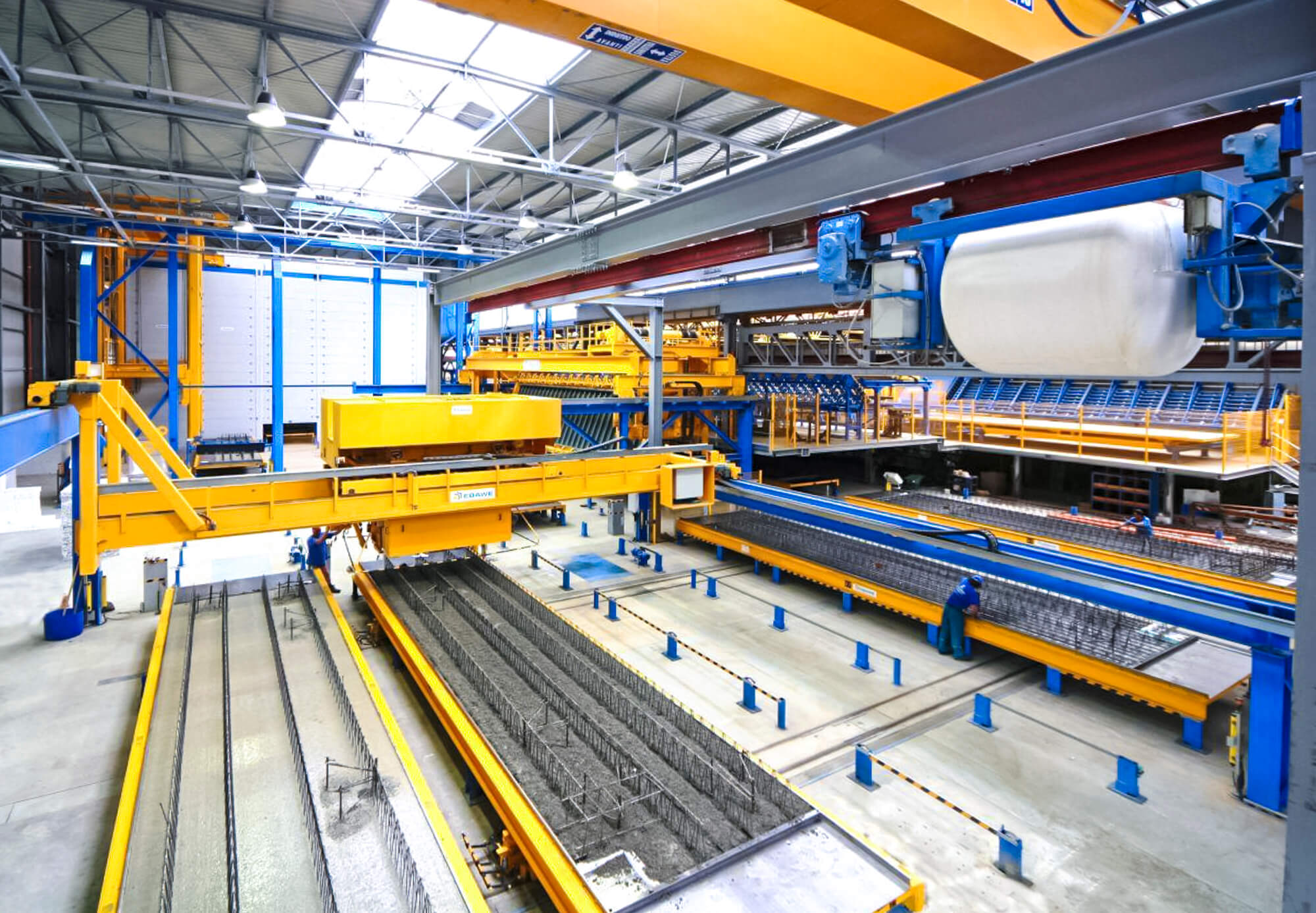 Wrocławskie Przedsiębiorstwo Budownictwa Mieszkaniowego "Mój Dom" S.A. has been active in the construction sector continuously since 1996. Besides its core business, the company is also co-owner of two modern plants producing silicate blocks: SIL-PRO Bloczki Silikatowe Sp. z o.o. and SIL-PRO Warszawa Sp. z o.o.
In response to the modern solutions used in the construction sector, WPBM "Mój Dom" S.A. has decided to expand its production activity by another segment – precast. The most modern concrete element precast plant in Poland and at the same time one of the most modern in Europe is being built in Miękinia near Wrocław.
Many years of experience in the construction and development industry have been combined with a stable investment strategy. We guarantee our clients a high standard of construction of buildings and flats, which directly translates into comfort and quality of life. The investments we offer are located near parks and green areas as well as in the city centre.
Our aim is to create places that allow us to take full advantage of the opportunities offered by urban life. In our offer you will find both flats as well as commercial premises and office space. Each of the properties offered by us has a convenient location and is located in a close proximity to shops, service and recreation points.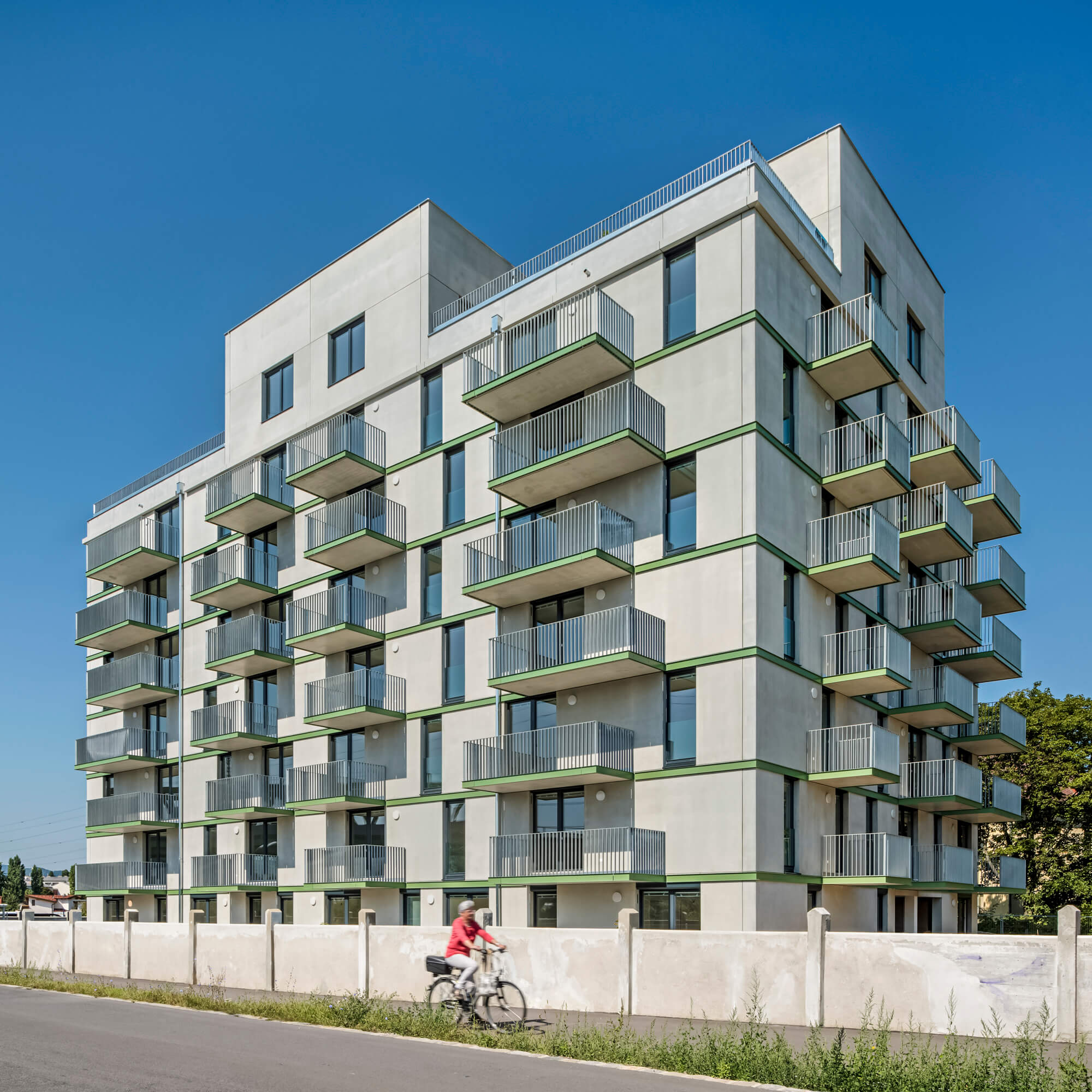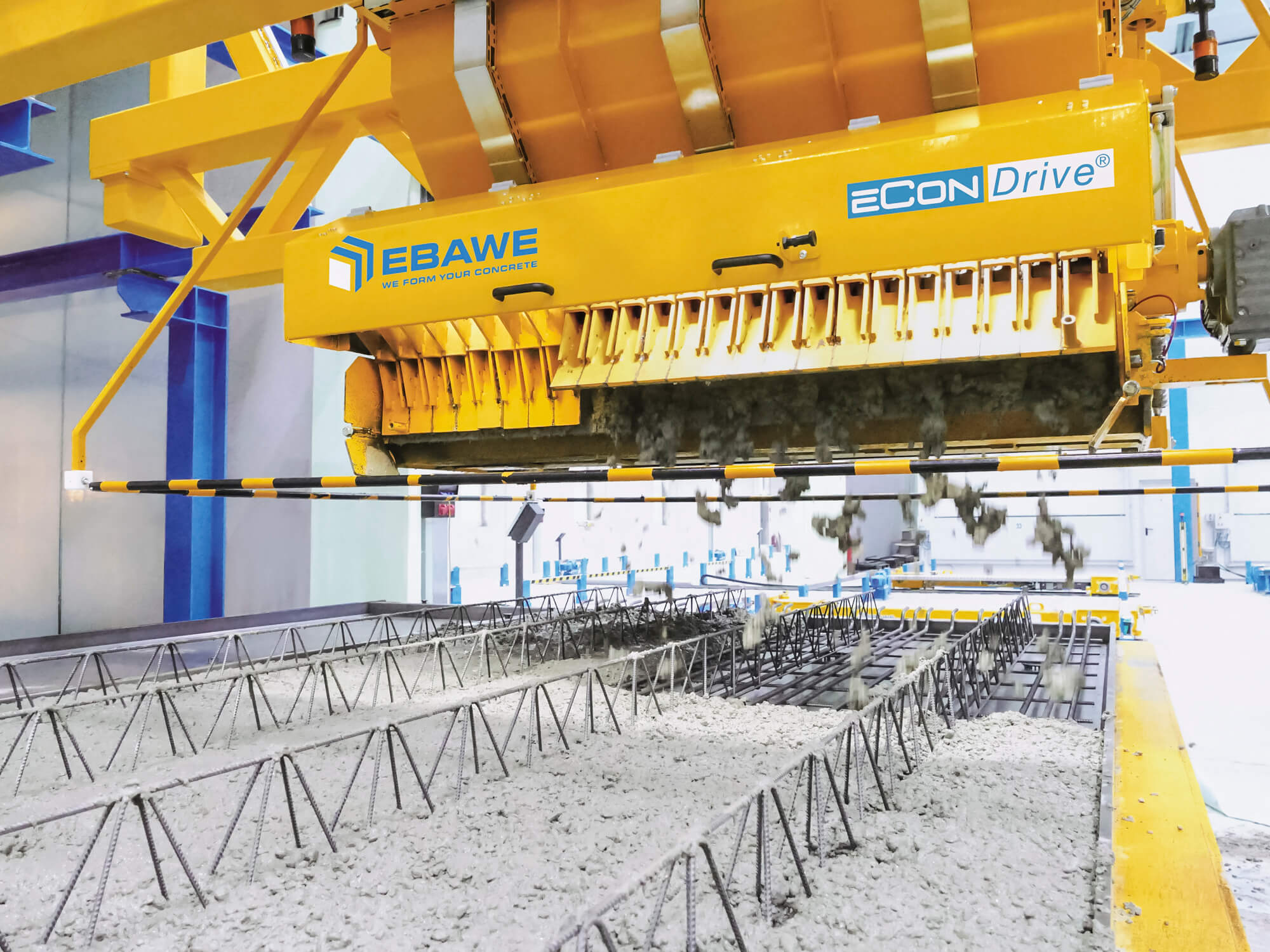 Since 2003 we have been a member of the National Chamber of Construction. In 2004, we became a founding member of the Polish Association of Developer Companies, which can only include a trustworthy developer. This makes Wrocław one of the cities where proven investors operate. All developers associated in PZFD apply the principles of the Code of Good Practice, developed in cooperation with the Office of Competition and Consumer Protection.
We are awarded both in regional and national rankings, winning titles such as Gazela Biznesu, Przedsiębiorstwo Fair Play or Dolnośląska Budowy Roku.
The Polish Association of Construction Employers has repeatedly awarded us the Developer's Certificate – a document confirming the reliability and credibility of development companies operating on the domestic real estate market.
Green Code for sustainable housing construction
Green Code is an innovative and sustainable building system that consists of insulated wall elements and acoustically optimised ceilings. The entire system is aimed directly at architects, developers and investors. For precast concrete plants, the Green Code system offers comprehensive service and training, continuous product, component and approval development as well as ongoing quality support through standards, guidelines and documentation.
Green Code buildings are characterized by shortened construction time and thermal, climatic and acoustic optimization. In addition, the entire construction technology can be integrated into tested and internationally approved precast concrete products.